Real Estate Investing Made Effortless!
Invest in Professionally Vetted Real Estate from as low as $100
Join the Waitlist!
Real Deal Of Real Estate
Asset Class
Average Annual Return
Based on 20 year CAGR
Regular cashflow

Capital Appreciation

Low Volatility

Inflation Hedge

Recession Hedge
Why Slice?
Slice is a tech platform allowing customers in 188 countries to invest in vetted real estate from $100, quickly and securely, in just 3 minutes.
Invest in top real estate properties from as low as $ 100
Investment in real estate with an easy 3 step sign up and a 3 click purchase process.
Slice takes care of property management, tenancy & and maintenance overheads.​
You can build a diversified portfolio by investing in properties of your choice with just few clicks.​
The Slice platform offers passive income, ensuring steady earnings with minimal effort.​
How to do it the right way!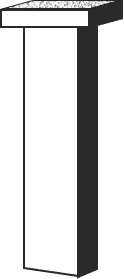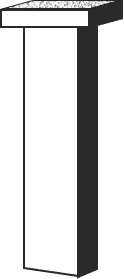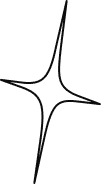 Explore
Browse a Variety of Investment Options Tailored to Your Preferences.
Get Early Access
Choose
Select the Opportunities That Resonate with Your Financial Goals.
Get Early Access
Grow
Watch Your Investments Flourish with Slice's Expert Insights and Guidance.
Get Early Access
You may be
curious about...
1. What is Slice?
Slice operates as a regulated real estate crowdfunding platform, facilitating collective investments in income-generating properties to enhance individual wealth growth. With Slice, users enjoy all the advantages of owning properties directly while minimizing risk through the allocation of capital across a diversified range of properties via an acclaimed digital platform. By enabling investments as low as USD 100, Slice makes real estate investing more accessible, hassle-free, and less risky for investors.
2. What are the advantages of investing through Slice?
Slice offers a secure and regulated real estate investment platform that provides pre-vetted investment opportunities, transparent data, and enables investors to diversify their real estate portfolios. By investing through Slice, investors can quickly create a diversified real estate portfolio and start earning passive income without the need for personal property management or expertise in the field. Slice is a fully digital platform, allowing individuals to invest from anywhere in the world without the need for travel, making investing hassle-free.
3. What is real estate crowdfunding / fractionalization?
Real Estate Crowdfunding, also known as fractionalization, refers to the process of multiple investors collectively owning an asset. This method has been widely used by public listed companies since the inception of modern finance, and Slice is now bringing this concept to real estate investments.
4. Is there any fee for joining Slice?
No. You can join Slice completely free of charge, and there is no obligation to invest once your account is created. Once you become a member, you can immediately access our free real estate investing learning tools.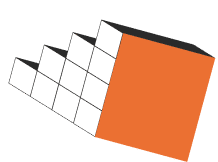 Begin Your Wealth creation Journey in Real Estate Today.
Join Our Exclusive Pre-launch List for Priority Access.
Join NoooW!